Digital Banking
Wherever our customers need us.
Bank anytime, at any altitude
Convenient banking, even in the wild.
With the free* Passumpsic Bank App, you have peace of mind knowing you can bank from the convenience of your phone, wherever your adventure takes you.
Lose a card? Lock it and order a new one. Track your spending and receive purchase alerts. Pay bills and deposit checks. And that's just the tip of the mountain! We meet our customers wherever they need us, with the tools they need to get there. Start your adventure!
---
Deposit checks
Check account balances
Review recent account activity
Transfer between Passumpsic Bank accounts
Search transaction history
Pay bills
Schedule payments
Find ATM and branch locations
* Message and data rates may apply. Check your mobile service provider plan for details.
Online Banking
We offer free, convenient and secure online banking services for all of our customers - available 24 hours a day, 7 days a week. 
Bill Pay

Check reconciliation

5 p.m. cut-off time

Transfer from one Passumpsic Bank account to another

View statements

Receive alerts by text or email

Make loan payments

See check images, including both sides of canceled checks
FAQs
Answer your questions quickly!
If you don't find what you need, please reach out to us.
Find Your Answers
Digital Wallet
Passumpsic Bank offers Digital Wallet for our debit card customers.
Most devices now come with a digital wallet already installed. To add your debit card you just need to open your digital wallet app (Apple Pay, Google Pay or SamsungPay) and add your debit card information. You'll be able to use your device to make payments in-store at any merchant who accepts wallet transactions. Simply hold your device near the reader to complete your payment, tap and go.
This is an easy and secure way to pay in-store with your phone - your actual card number is not stored and the card information is encrypted.
Look for one of these symbols at checkout:
Apple Pay is a registered trademark of Apple Inc. Google Pay is a trademark of Google LLC. Android, Google Pay, and the Google Logo are trademarks of Google LLC.Samsung Pay is a registered trademark of Samsung Electronics Co., Ltd.
Look for one of these symbols at checkout:
Apple Pay is a registered trademark of Apple Inc. Google Pay is a trademark of Google LLC. Android, Google Pay, and the Google Logo are trademarks of Google LLC.Samsung Pay is a registered trademark of Samsung Electronics Co., Ltd.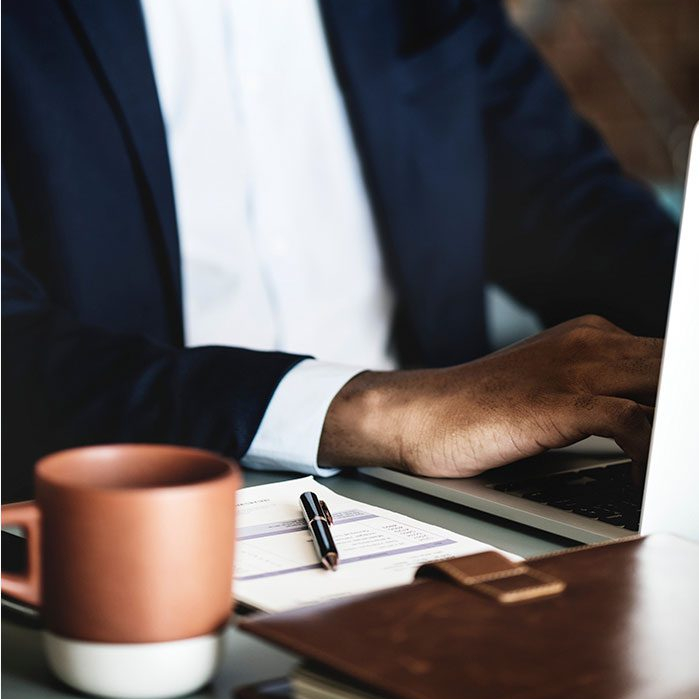 CardHub
CardHub is a Next-Generation Digital Experience
CardHub is a whole new platform for card innovation, integrated right into your mobile banking app - no extra downloads or additional logins to remember. 
CardHub is designed around how you use your debit card. It's a single place to get, use and manage cards and empower you to control your cards, see your spending clearly and use your cards more easily. CardHub enables you to:
Get Cards Quickly

Request replacement cards on the app

Understand Spending

Track your card in-person, online, in-app and for card-on-file purposes

Manage on the Go

Control when, where and how your cards are used with 24/7 service

Easy Start

Add your debit card to digital wallets and view your card

Real Time Alerts

Engage in real time with easily accessible alerts that are easy to access

Manage Travel Plans

Add countries and US states you may visit so we can help keep your card secure
Bill Pay
Make one-time or recurring bill payments from the convenience of your computer! You can receive many of your monthly bills right in the Bill Pay site. Our Bill Pay service is free and unlimited - simply the best way to manage your payments.
Greater Control of Your Payments and Funds
Your money will remain in your bank account until the payment date you have scheduled. CheckFree takes the guesswork out of determining the best date to submit your payment. 
When entering payment information, you will be presented with a smart calendar. Based on the payment date you choose, the smart calendar indicates when your payment will leave your account and will be received by the biller.
Pay Anyone

From the local bakery to a Fortune 500 company, even your babysitter.

Same Day/Next Day Payments

Receive funds in as little as one business day.

Categorize Payments

Organize your utilities, cable and phone.
Receive eBills

Go green with convenient, secure and easy to manage eBilling.

Set Reminders

Receive email updates when you receive a bill or when it's due.

Auto Payments

Pay repeating bills like rent or car loan.

Bill History

Search by company, date and status at any time. 

Message Center

Get quick answers to your questions. 

Safe and Secure

More secure than mailing paper checks.

Bill Pay Options

Have your bills delivered safely and securely to your Bill Pay account.
e-Statements
Now you can receive electronic versions of your eligible checking and savings account statements through Passkeybanker, our internet banking service. 
View, download and/or print statements online

Download or print eStatements, including check images

Receive email reminders when a new eStatement is ready 

Reduce paper waste by eliminating paper statements.
If you are already a Passkeybanker internet banking customer log on to Passkeybanker and follow the prompts to enroll. If you're not an internet banking customer, sign up for Passkeybanker.
Glia
With Glia, customers will have live access to a Team Passumpsic customer support associate. It's simple and direct, so you get the banking information you need as soon as possible. We're here, however you need to reach us!
Features include:
Chat: Simply click the "Let's Talk" button anywhere you see one on our website, and you'll  initiate a live chat session with a customer support associate. You can chat during business hours when you have questions or issues. If it's after hours, the "Let's Talk" button will prompt you to leave a message. We'll return your message as soon as we can.
CoBrowsing: This allows the customer support associate you're working with  to see what you are seeing on your computer screen to provide guidance as needed and see issues you might be having in real time. It basically allows us to show, not just tell, making our communication more specific and meaningful.
Screen Sharing: If a customer support associate needs to see what you are experiencing outside the bank's website (E-sign platforms, PDFs, etc), the member of Team Passumpsic you're working with may request that you share your screen with them so they can get an actual view of the issue.
Zogo
Education anytime, anywhere. That's Zogo.
Zogo makes learning about financial education simple, fun and accessible to all.
Zogo is a mobile first approach that offers bite sized lessons so you can feel confident in your newfound knowledge. Our goals for financial education are moving people through the credit path: from transactors like check cashing & money order purchases; to savers; to borrowers to owning a home or business and to investing. By answering questions correctly, you receive badges and pineapples that allow you to earn real rewards like gift cards, charity donations and more. Who knew education can be so rewarding?
Interested in trying? Download the app from Google Play or the App Store and use access code PASSBANK when prompted.