February 2nd, 2021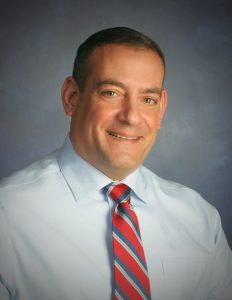 James A. Kisch, President & CEO for Passumpsic Bank announces Colin Fucci has joined Passumpsic Financial Services, a division of Passumpsic Bank, as our newest Financial Consultant covering the Northeast Kingdom based out of our St Johnsbury offices.
Colin brings a wealth of knowledge to the position having previously been with Stonybrook Advisors, Inc. and Stonybrook Financial Services, LLC. as its President. Colin has several years insurance experience as well, most recently representing the AFLAC
Insurance company for eight years, both as a producer and Regional Sales Coordinator for the state of Vermont.
Colin obtained a Master in Business Administration (MBA) from Plymouth State University and his Bachelor's in Business Administration (BA) from New England College.
After moving to the Northeast Kingdom in 1997, Colin became actively involved with several local organizations, including the Waterford Fire Department (retired Fire Chief), Waterford Basketball Association (past Board President and coach) and St. Johnsbury Baseball (coach). He has also been involved in local AAU and Mini Metro Basketball programs and youth
mentorship programs.
Colin is a huge sports fan! His best times have been through coaching and watching his children and so many other children throughout the years develop into wonderful athletes and great people.
Colin lives in the Northeast Kingdom with his wife and children.